Water Damage Restoration in Williamson County
911 Restoration of Williamson County
Witnessing the devastation of your property due to fire, water, mold, floods, or natural disasters is truly disheartening. In these challenging moments, you can turn to 911 Restoration of Williamson County. Our team stands ready to offer 24/7/365 emergency services and comprehensive property restoration in Texas. Day or night, any day of the year, our certified technicians are just a call away at (629) 213-3823, ensuring a rapid response of 45 minutes or less. Reach out to us now and take advantage of a complimentary visual inspection.
Whether the issue is water damage, fire damage, mold remediation, sewage backup, or any other form of disaster restoration, the experts at 911 Restoration of Williamson County are extensively trained and certified to handle all residential and commercial property restoration needs. No matter the challenge plaguing your property, our team eradicates the problem, addresses the root cause, and manages both structural and surface repairs, leaving you with a Fresh Start.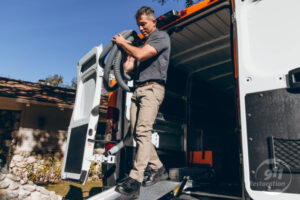 Sherry M.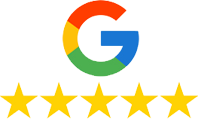 ""I would give them 6 stars if I could. I had to deal with a flood in my business, an absolute nightmare for every business owner. [911 Restoration] came right away, and they are so professional and efficient. Even after everything was done they followed up and made sure everything was back to normal. A+ customer service. Thank you"
Our Water Damage Restoration Services
Full-Service Restoration Company in Williamson County
At 911 Restoration of Williamson County, we offer a Fresh Start with our comprehensive selection of property damage restoration services, including but not limited to:
Whether you're a homeowner or business proprietor, 911 Restoration of Williamson County is your partner for a Fresh Start. We maintain clear communication throughout the entire process, help address insurance-related queries, and restore your property to its pre-damaged state. Our IICRC-certified teams are dispatched within 45 minutes of your call. Contact us today, and our friendly representatives will guide you to the nearest location.
We collaborate with various insurance providers and offer a complimentary insurance consultation to clarify the services covered by your policy even before the cleanup commences. A team member will assist you with inventory and loss itemization, file claims on your behalf, and directly bill your provider. 
We are fully licensed, insured, and bonded. In any disaster scenario, property owners can avail a free visual inspection, and our empathetic crew is available at all times to address any queries regarding the restoration process.
Understanding Water Damage
Water damage is a frequent challenge faced by homeowners, arising from diverse causes such as natural disasters, plumbing issues, and roof leaks. If left unattended, water damage can lead to significant health risks and costly repairs. 
Causes of Water Damage
Water damage can stem from various factors, including:
Natural disasters like floods, hurricanes, and storms

Roof leaks

Malfunctioning appliances such as dishwashers and washing machines

Clogged gutters
Regular property inspections help identify potential water damage sources. Regular checks on the roof, gutters, and plumbing systems are crucial. 911 Restoration of Williamson County is available round the clock, seven days a week, ensuring swift water damage restoration and repair services.
Prioritizing Effective Communication
911 Restoration of Williamson County is known for its outstanding communication, a vital component of successful water damage restoration. The company acknowledges the significance of communication in ensuring a seamless and stress-free experience for clients. The team is trained to keep clients informed at every restoration stage, from the initial emergency call to the final repair phase. Open communication builds trust and ensures the best outcomes for clients facing water damage challenges.
Our team of IICRC-certified technicians is available 24/7 to address queries and concerns, providing regular updates to keep clients well-informed and comfortable throughout the restoration journey. Transparent communication assures clients that 911 Restoration of Williamson County is fully dedicated to their satisfaction.
Local Restoration Services in Williamson County and Surrounding Areas
Recognizing the urgency of water emergencies, 911 Restoration of Williamson County is a dependable company equipped with the necessary tools and skilled professionals to promptly respond to water-related crises. We understand the distress water loss brings to homeowners and are committed to delivering efficient and effective solutions.
If you require water damage restoration assistance, reach out to IICRC certified techs at 911 Restoration of Williamson County without hesitation. Our team is committed to providing timely, professional services to alleviate the stress and anxiety of water emergencies. Understanding the value of every minute, we respond swiftly to offer the support you need.